Adding a control or check
To add a control or check, zoom or pan the map so that the location of the weeds you wish to add is visible. When you Press the

button at the bottom left it will turn into a

 (press the X if you wish to cancel adding).
Next, either tap a single weed or drag your finger across the weeds that you want to add a control or check to - A rectangular guide will show the area of weeds to be selected: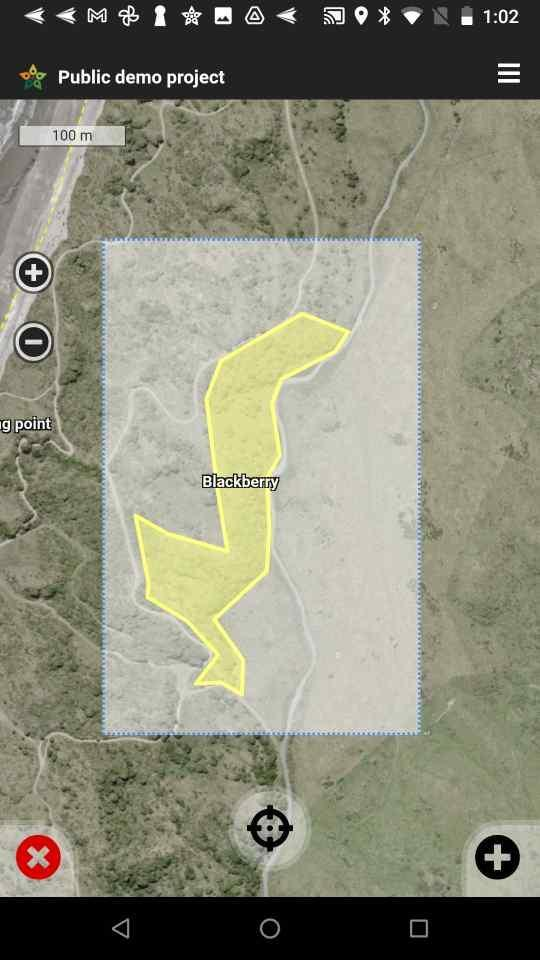 Make sure the weeds you want to select are completely within the rectangle.  When you take your finger off the screen the selected weeds will be highlighted.  Tap the

 to add a control or check.
Use the tabs at the top switch from adding a control to a check.  When you have entered the information you need to press and hold the save button - the button will turn green and the form will disappear when the control or check has been added - it will be applied to all weeds selected.
Personal Protective Equipment (PPE)
You can record the PPE you have used when carrying out a chemical control.  A drop down list is available for both mixing and application phases of the task.   The list is shown below.  You can tick none or all of the listed items.