Checking a control
After a chemical or mechanical control has been applied checks can be recorded for effectiveness.  Select a weed or weeds from the list under the Weed tab.  You could use the Work area and Filter tools to refine your selection.  Once a weed is selected, select the action Add Check and click on Apply to selected items
.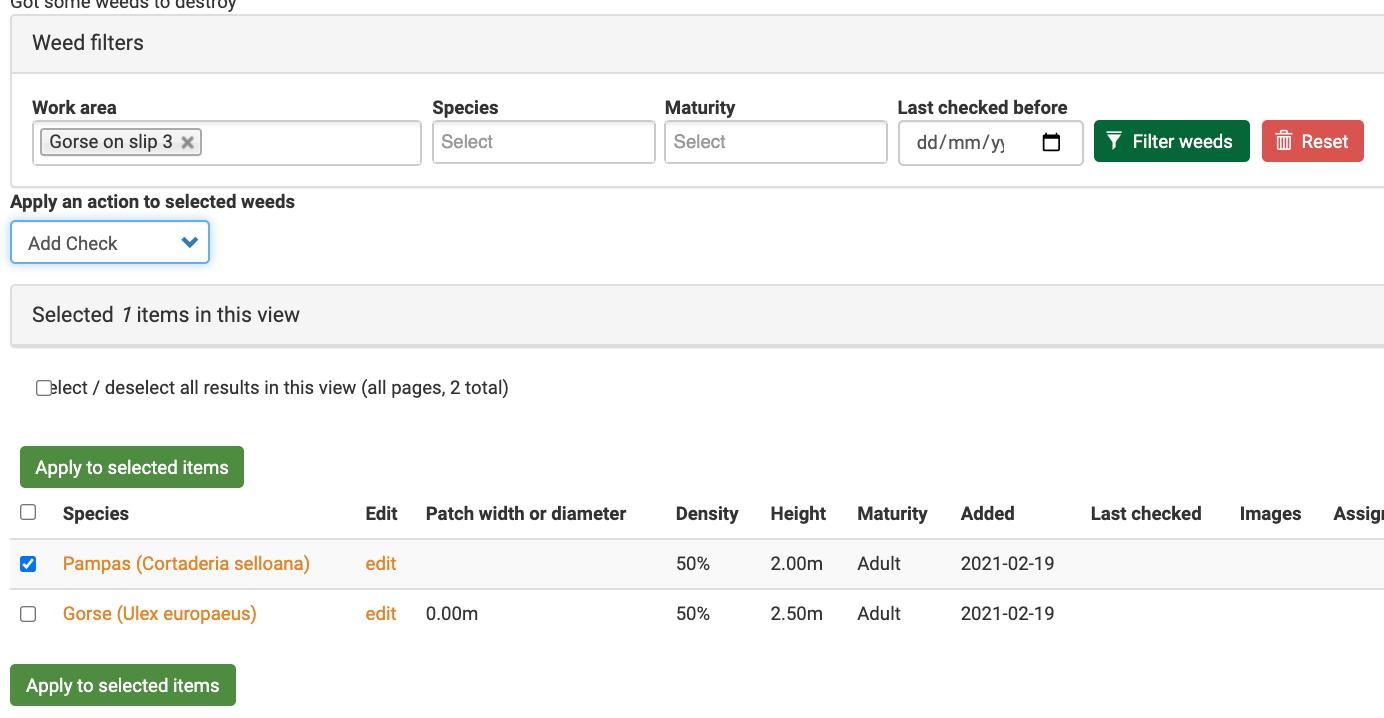 You will now see Add Check entry form.  Note the weed species is correct and select from the available descriptions in the drop down menu.  Control check descriptions include:
Alive (no effect)
Partially controlled (reduced in size)
Dead (no further control required)
Add any useful notes such as variability in control or apparent misses. Choose a description and click on 
.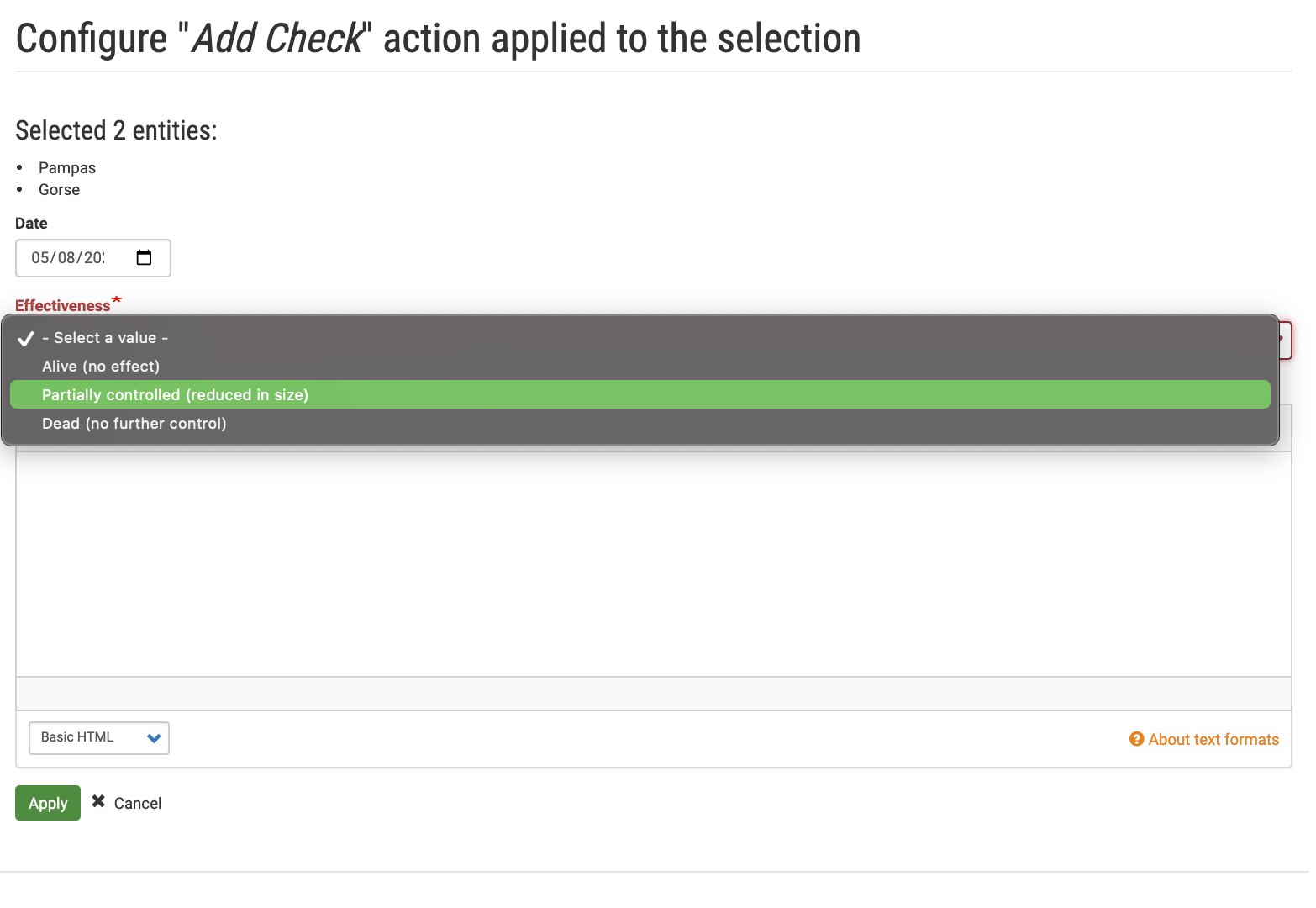 The date of the last check will be shown under the Weeds tab: