App overview
The WeedManager App is a companion to the WeedManager.NZ website. The app enables weed locations, density, controls, and checks on controls to be entered while in the field (including areas without cellphone coverage).  
You can download the App from the Play Store or the Apple App Store. 
Before you can use the app you need to create an account on WeedManager.NZ and join a project. Once you have an account on the website, you can use your email address and password to log into the App.
If you created a new project, rather than joining an existing project, you must also create a herbicide mix on the website before you can apply a chemical control.
When you first log in to the app you will be shown a list of projects you are a member of.  Select one and you will be taken to the main map screen: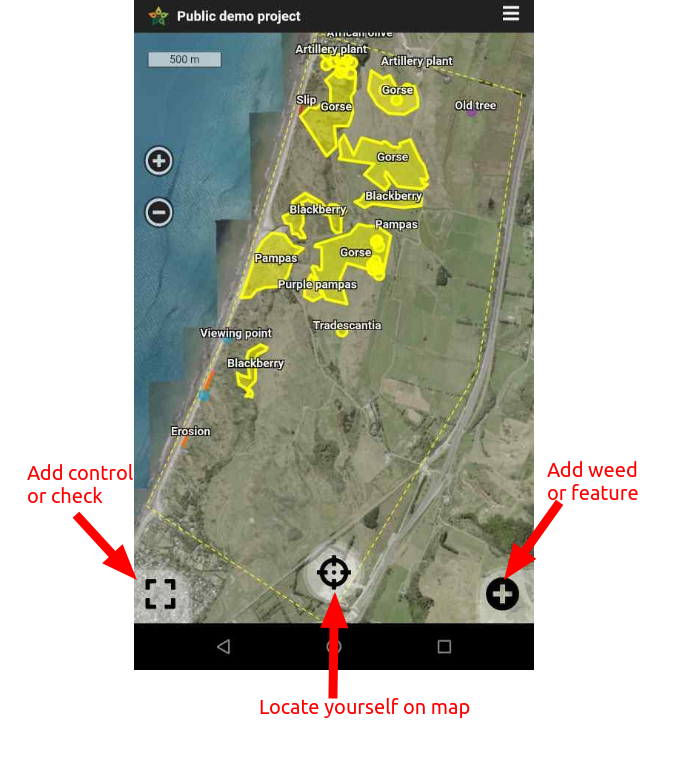 the icon at bottom left to add a control or check to an existing weed, and
the icon pressed will show your location on the map (you must allow WeedManager access to your location using the GPS on your mobile device).